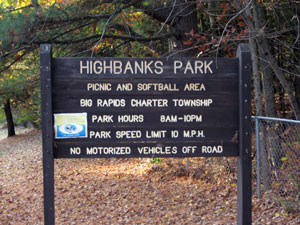 Township of Big Rapids Discusses Highbanks Park Ball Diamond Maintenance Funding
BIG RAPIDS TOWNSHIP – The Big Rapids Township Board of Directors reviewed the use and maintenance of the township's park again at its meeting this week.
Following a request for help from Big Rapids Little League to pay for work they carried out on the Highbanks Park ball diamond, Township Treasurer Penny Currie suggested the council begin to examine the necessary repairs and maintenance of the Township's parks and to consider how the Township can better maintain them. .