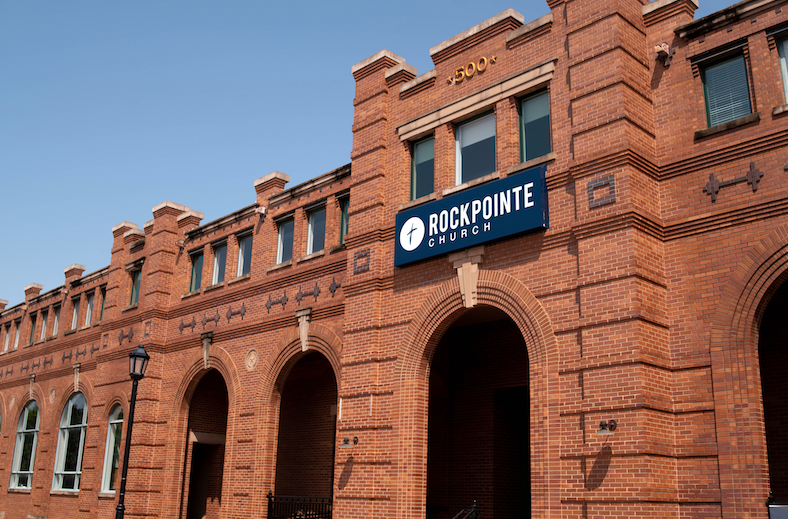 RockPointe Church Celebrates New Parker Square Campus – Cross Timbers Gazette | South Denton County | Mound of flowers
RockPointe Church celebrates one month of opening in September for its new second campus, located in Parker Square.
The contemporary church is also adding a third hour of Sunday service on the new campus after a smooth heavy opening in June. RockPointe's new location, 500 Parker Square, will now have services at 8:30 a.m., 9:45 a.m. and 11:00 a.m. on Sunday, according to a church press release. The new location is a "milestone" for longtime members.
For the opening month of the new location, Navy SEAL Jake Fuller will share his story on September 12, former Dallas cowboy Kevin Kowalski will speak on September 19 and local radio personality Rebecca Carroll will speak on September 26 .
The location of the additional space several miles east of RockPointe's central campus, 4503 Cross Timbers Road, will allow the growth of ministries that are already thriving at RPC, allow RPC to expand some of the most successful areas of ministry. recent and therefore smaller and to create closeness to new people and families who will find community and connections at RockPointe Church Parker Square, according to the church's press release.
Additionally, the coming months will see an increase in space for CPP's burgeoning special needs ministry, EMBRACE; additional programming for the solid ministry of marriage which aims to support couples at all stages and under all conditions of marriage; and a greater focus on The Bridge College-Age Ministry. RPC will also continue to offer programs for students and children, as well as adult discipleship and financial literacy courses at both locations.
Click here for more information.