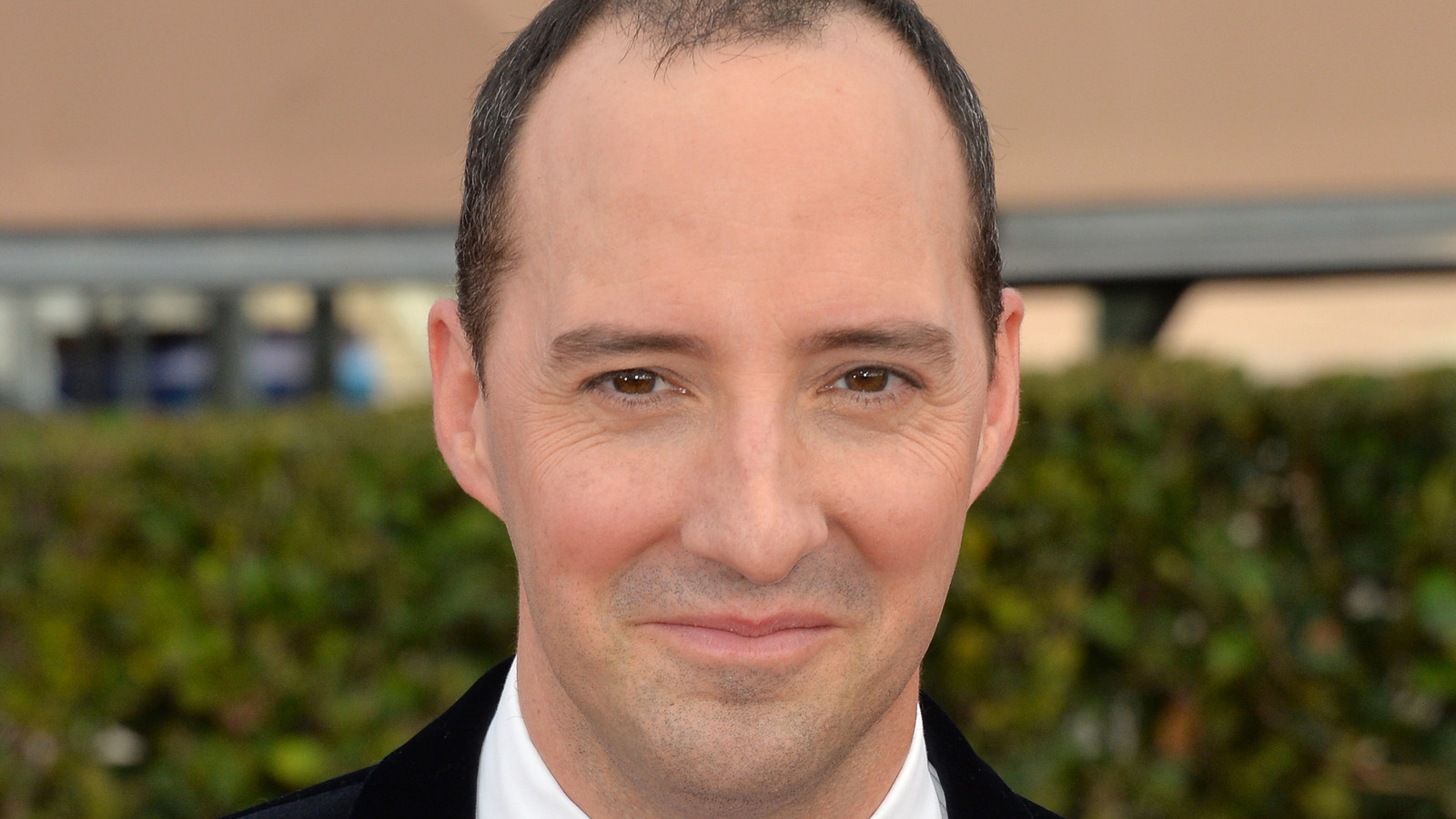 Poupelle Of Chimney Town's Tony Hale names his favorite heartwarming '80s movie
Tony Hale was born on September 30, 1970, which makes him a kid of the 70s, but also someone who could very easily enjoy the children's entertainment of the 80s. And you could argue that the 1980s are the most child-centric of all time. "Transformers," "He-Man and the Masters of the Universe," "GI Joe," and the first two seasons of "Teenage Mutant Ninja Turtles" essentially spawned cartoons as a way to sell the toy movement – but hey, they were fun, too!
However, some of the most beloved childhood entertainment comes in the form of movies featuring kids doing things they're not supposed to do, including running away, smashing things, and cursing like sailors. The movie that combines all of these things and adds a pirate ship full of buried treasure is the one Tony Hale mentioned as one of his favorite comfort movies.
"Goonies" is always a heartwarming movie for me, because I just remember it from my childhood, "Hale says." The main guy. [Mikey as played by Sean Astin] i had asthma and i have asthma and he was carrying his inhaler with me and i always connected [with] him."
"The Goonies" is one of those movies that defined the 1980s – and it doesn't hurt that it stars people like Martha Plimpton, Sean Astin and Thanos himself, Josh brolin. If you haven't watched it recently (or never, somehow), it's definitely worth a visit and was recently re-released in 4K UHD.
"Poupelle of Chimney Town" is now playing in select theaters.