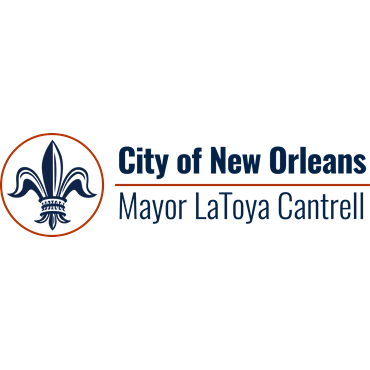 Mayor – News – November 2021 – City of New Orleans announces public safety preparations and directives ahead of Bayou Classic Weekend
NEW ORLEANS – The city of New Orleans will host the 48th annual Bayou Classic in New Orleans this weekend. Preparations are underway to host the parade, football match and other Bayou Classic related events.
Public security
The New Orleans Office of Homeland Security and Emergency Preparedness (NOHSEP) will activate the city's emergency operations center in partnership with public safety partners to monitor events and provide support services to public safety.
The New Orleans Police Department will assign personnel to Marigny, the French Quarter and the Central Business District for traffic control, marching beats and area patrols, while continuing to conduct normal operations in all the city. As always, residents and visitors are reminded to be careful in large crowds and to report any suspicious activity to a public safety official. New Orleans EMS will provide medical coverage throughout the weekend. In addition to ambulances, paramedics will operate on bicycles and special response vehicles to move easily through crowds.
Routes and traffic, parking and transport
The Classic Bayou Parade will take place on Saturday, November 27 at 9:30 am The parade will start at Elysian Fields and Decatur Street and head down to the river. The parade will turn on N. Peters Street and pass through the French Quarter and the Central Business District, before turning on Canal Street, away from the river. From Canal Street, the parade will roll left on St. Charles Street, right on Poydras Street and right on Loyola Avenue, before stopping at Loyola Avenue and Gravier Street.
Traffic will be restricted along the route. Residents are encouraged to be patient and be prepared for heavy vehicle and pedestrian traffic. RTA services, including bus and tram service, may be interrupted during this event. Details of any rerouting are available at norta.com or by calling the Rideline at 504-248-3900. Participants are encouraged to use alternatives to driving, including RTA public transport, taxis, carpools (Uber, Lyft) or cycling, including Blue Bikes.
There are several no-parking zones for this parade on Saturday, November 27 from 6 a.m. to 11:30 a.m.:
On the Elysian Fields Avenue side, between Burgundy Street and N. Peters Street
On N. Peters Street from Esplanade Avenue to Decatur Street
On both sides of rue Decatur between rue Dumaine and rue St. Louis
On both sides of N. Peters Street between St. Louis Street and Canal Street
On the lake side of Canal Street between N. Peters Street and St. Charles Avenue
On both sides of St. Charles Avenue between Canal Street and Poydras Street
On the lake side of rue Poydras between avenue St. Charles and avenue Loyola
On both sides of Loyola Avenue between Poydras Street and Common Street
Additional prohibited parking zones this weekend include:
On Friday, November 26 from 6 p.m. to 6 a.m., parking is prohibited on both sides of Canal Street from Claiborne Avenue to Convention Center Boulevard
On Friday Nov. 26, Saturday Nov. 27 and Sunday Nov. 28, from noon to 6 a.m., parking is prohibited on Dauphine, Royal, Iberville, Dumaine streets and all the blocks in this sector
On Saturday November 27 and Sunday November 28, parking is prohibited from 12 p.m. to 6 a.m. on both sides of Canal Street, from Avenue Claiborne to Boulevard du Center des congrès
Ministry of Public Works parking law enforcement personnel will monitor illegal parking lots. Drivers are reminded to always follow posted signs and obey parking rules:
Do not block fire hydrants, walkways, transit stops, sidewalks, crosswalks or bike paths.
Do not park within 20 feet of a crosswalk, intersection, or stop sign.
Park in the direction of traffic on one-way streets and with the right wheel toward the sidewalk on two-way streets.
Call 504-658-8100 for parking law enforcement.
The Claiborne Cashiering office will reopen on Thanksgiving Day from 5:00 p.m. to 11:00 p.m. and will remain open throughout special events during these times. It will open daily from 8 a.m. to 11 p.m. starting Monday, November 29.
City of New Orleans COVID-19 restrictions
The city of New Orleans has COVID-19 guidelines in place requiring proof of vaccine or a negative COVID-19 test to enter certain indoor businesses as well as large outdoor gatherings, including places of entertainment and sports. For the unvaccinated, the results of PCR and antigen tests are accepted.
To dine and drink indoors at a restaurant or bar, meet in Champions Square or watch a game in the Superdome, residents and visitors must show:
1) Evidence of at least one dose of a COVID-19 vaccine, or
2) Evidence of a negative PCR or COVID-19 antigen test performed no more than 72 hours before entering the facility.
While there are currently no mask warrants in place, the New Orleans Department of Health strongly urges everyone to follow CDC guidelines regarding the use of masks in large, crowded gatherings. Details on the current COVID-19 restrictions are available at ready.nola.gov/restrictions.
You can find more information about Bayou Classic on mybayouclassic.com.
Follow @NOLAReady on Twitter, Instagram or Facebook or visit ready.nola.gov/events for updates on the impacts of special events. To receive text alerts for special events, send NOLAEVENTS to 77295.
# # #