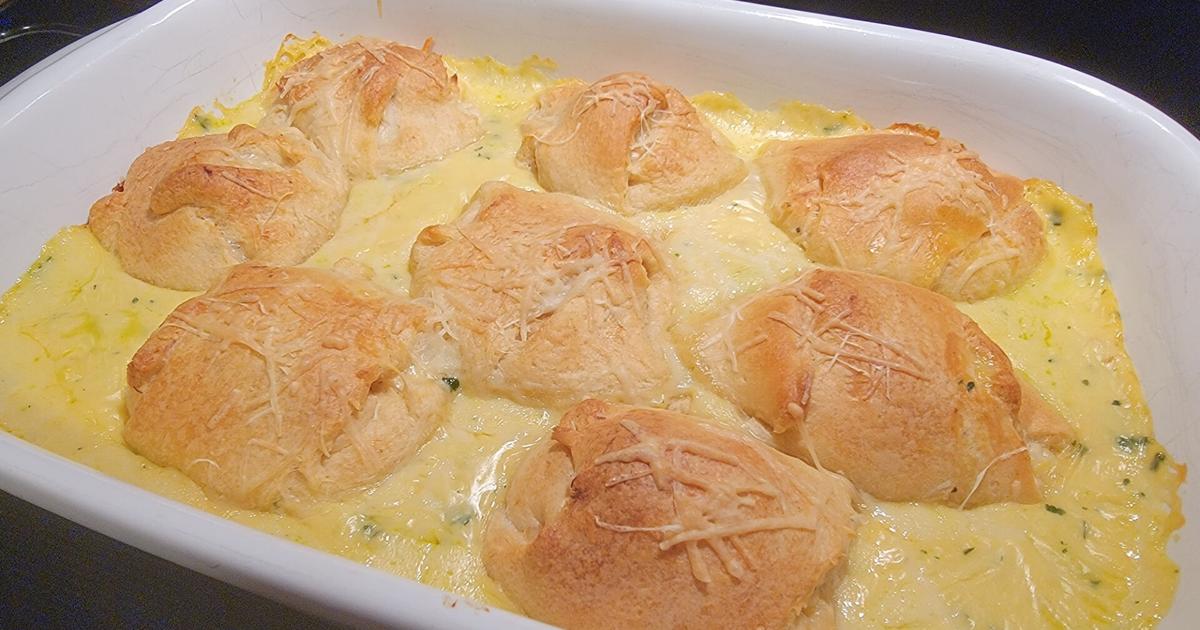 Creamy Chicken Bake is Great for Cold Weather Comfort Food | News
Winter is here to stay for the next couple of months and cold weather is the best time for comfort food. Make it easier on yourself by preparing a simple recipe that uses leftover chicken and a tube of croissants.
This dinner is guaranteed to be a success even with your pickiest eaters. It can be assembled in under 15 minutes, giving you time to whip up a green salad or steamed vegetables to serve on the side.
2 cups cooked and shredded chicken
4 oz cream cheese, softened
1/2 teaspoon onion powder
1/4 teaspoon garlic powder
1/2 teaspoon Italian seasoning
1 cup grated mozzarella cheese
1 tin of cream of chicken
Preheat the oven to 350 degrees. Spray 9×13-inch baking dish with non-stick cooking spray.
Add the chicken, cream cheese, onion powder, garlic powder, salt, pepper and mozzarella to a bowl. Mix well with a spoon.
Place the croissant dough on a flat surface such as a large cutting board. Unroll and separate into 8 triangles. Place a spoonful of the chicken mixture on the wide end of the croissant dough. Roll the dough towards the pointed end. Seal the sides by pinching the dough. Place the rolls in a baking dish with a space between each roll.
Add the cream of chicken soup and milk to a small bowl and whisk together. Pour the sauce around the buns, but not over the buns. Sprinkle the parmesan rolls. Bake for 30 to 35 minutes or until the croissants are golden on top. Sprinkle with chopped or dried parsley, if desired, before serving. Four servers.