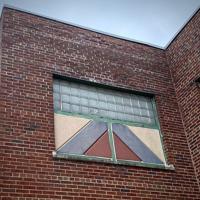 Concerns of the Tuscarora School | Local news
LEWISTON – The Tuscarora Indian School community has worked hard to create a beautiful learning space for the over 100 students who study there. Hallways adorned with painted bricks and artwork, walls displaying life-size murals, and many hand-made decorations all celebrate the rich history and culture of the Indigenous people of Niagara County.
But a closer look at those same walls reveals another picture. The masonry of the school is collapsing. Water damage is apparent throughout the building. Obsolete infrastructure keeps maintenance personnel on their toes.
While the conditions at Tuscarora School – which caters for Kindergarten to Grade 6 students – are well known to the Niagara-Wheatfield School District, there is little that can be done locally to address them. This is because the school, despite being part of the North West District, is one of three state-owned educational institutions serving Indigenous students, and the state is responsible for their maintenance.
The New York Department of Education has requested additional funding for these buildings over the coming year, which school officials in the area say is long overdue. Niagara-Wheatfield Superintendent Dan Ljiljanich said the state has a dedicated building maintenance budget line for all of the schools it owns, including the three schools located on Indigenous lands, as well than several others for blind and deaf students, which has not been increased. in a long time.
"They share about $ 3 million (per year) for all these buildings to be repaired," Ljiljanich said. "I think our district puts it in the best perspective. Over the past six years, we have completed approximately $ 55 million in capital work for the rest of our district. During the same period, New York State spent less than $ 200,000 on Tuscarora Elementary School. If you divide that by five buildings … that's about $ 11 million per building.
He added that even when work is planned, sometimes an urgent problem arises in another of the public schools and needs to be addressed immediately. It ends up taking money from the school it was originally budgeted for.
"There isn't enough for everyone," said Ljiljanich.
Conditions
The situation at all three schools – including the Onondaga Nation School near Syracuse and the St. Regis Mohawk School in the far north of the state – is similar: crumbling bricks, outdated systems, deterioration concrete and other maintenance issues. Their respective districts have been asking the state for more financial support for their schools for years, with little success.
Elizabeth Corieri, longtime principal of Tuscarora School, agreed the building needs a lot of attention, including an upgrade to the water system, as students currently depend on bottled water for drink. She also said the heating system is unpredictable and difficult to control, and the school is in need of window repairs and internet upgrades.
"In the past five years in particular, no capital projects have been carried out at school, possibly even longer than that," she said. "So every year it's just (the) frustration to put the same things on a five-year capital project plan and nothing gets accomplished. "
Bart Oddo, the chief caretaker of Tuscarora School, said that although things are done periodically, it was not enough to keep the building in the condition it should be.
"From being here for so long, I just see how they do it in increments, every 10 to 15 years," he said. "We had some boilers modernized, just little things like that. But it got to a point where the outside, the bricks are falling. It takes a lot more work.
Oddo pointed out several areas of the school where the problems were visible. In a classroom, water damage could be observed along a window frame and in the ceiling tiles. The gymnasium's glass block windows are cracking and the sidewalks leading to the building are uneven, posing a tripping hazard.
He added that the school still uses fuel oil to heat the building, as it does not have access to natural gas, and uses hot water tanks which have not been replaced since 2012 and 2013, but which do not. are only supposed to be good for six years. Chris Roma, a school worker, said most of the equipment that makes up the school's water supply system is outdated and decades old.
While Oddo said the building is structurally sound and safe for occupancy, maintenance work should be done as soon as possible so that the problems do not escalate.
"It is always a matter of safety for the children," he said. "That's why we need upgrades. "
The cost
The calls for funding for the three schools were joined by the Neighbors of the Onondaga Nation group of the Syracuse Peace Council. The organization is asking New York to budget $ 60 million for state-owned Indigenous schools, as well as an additional $ 2 million per school per year for ongoing maintenance and improvements.
The group created a profile on The Action Network – a website that helps activists organize and fundraise for their causes – urging New York residents to write letters to Governor Kathy Hochul expressing support for the fundraising . As of Friday morning, 190 people had sent letters, slightly below the group's target of 200.
Hochul's office did not immediately respond to a request Thursday about whether funding Indigenous schools would be a priority as she finalizes her budget proposal for the coming year.
Andy Mager, an organizer for Neighbors of the Onondaga Nation, said their local Indigenous school had similar issues as the Tuscarora School, such as collapsing bricks, foundation issues and an outdated fire system. . He described the current method of funding these schools as "a ridiculous and archaic model".
"They were among 14 public educational institutions that had a total annual budget of $ 3 million," he said. "So over time there were needs for dry cleaners that weren't met. "
According to Ljiljanich, the schools were originally asking for an initial investment of $ 20 million each to make all of the major repairs. But he said the district had managed to reduce that amount to around $ 12 million.
"This should get all of the work we're talking about here," he said, specifically highlighting the masonry work, water filtration upgrades, sidewalk repairs and roof replacement. "These are things that in all these other buildings would have been done. "
Funding on the horizon
In its budget priority letter, released in December, the state's education department's board of directors requested $ 40.5 million for the modernization and maintenance of school buildings. The fund would be used for the three Aboriginal schools as well as for deaf and blind students.
In the letter, the council acknowledges that these buildings have been underfunded for some time.
"The annual amount allocated to public school capital needs… has long been insufficient to meet the needs," he says, "because it has been capped at $ 3.4 million for many years.
Senatorial Minority Leader Rob Ortt and Assembly Member Angelo Morinello – who represent districts that include the Tuscarora Reserve – both said securing fair funding for Indigenous schools was high on the agenda. their to-do list.
Ortt, R-North Tonawanda, sits on the Senate State Native American Relations Committee, and said school funding is a common theme when speaking to Indigenous residents of the state.
"I have held several meetings with indigenous nations in New York State to discuss the issues facing their peoples and governments and this continues to be a major concern," Ortt said in a statement Friday. "I am also a co-sponsor of legislation that will establish a state office of Native American affairs that will help raise awareness and address these kinds of issues when they arise."
Morinello, R-Niagara Falls, told the Gazette on Friday that he learned about Tuscarora School's maintenance needs several years ago while working with the district on budget issues. He said last year he attended a Zoom meeting with superintendents from the three districts that oversee Indigenous schools to discuss construction issues.
He said the money offered by the Education Department is a start, but it doesn't go far enough to make up for the lack of attention buildings have received over the years. He also noted that recent revelations about abuse at Native American Indian residential schools in the United States and Canada may help further underscore the need to invest in the education of Native students.
"I truly believe we did an injustice to Native Americans," Morinello said. "It's time to start recognizing our obligations to them. "
Like Morinello, local school officials also say that while the money offered by the Education Department is better than nothing, it is not the full answer.
Ljiljanich said districts must first see if the proposed lump sum is approved so that the initial repairs can begin. From there, he said, the focus should be on the future.
"We need to make sure that a fair and equitable amount is then set aside each year for the repairs that all of our buildings need each year," he said.
The superintendent said that learning about the challenges facing native schools in New York City has "really brought to light" the difficulties faced by native people in the United States. a responsibility he should have taken on from the start.
Corieri echoed Ljiljanich's sentiments, saying that while she is optimistic the state will be okay, she wishes it hadn't been so bad initially.
"It's just not fair," Corieri said. "The children are there, they want to learn. They are so smart and talented and it's just a shame the building is not being maintained. And it's shocking that New York State is giving up.